Although Samsung offers some excellent flagship-worthy tablets capable of competing with the iPad Pro, Android slates really shine in the budget space, and no company has managed to dominate the arena like Amazon. For over a decade, Fire Tablets have delivered acceptable(ish) performance for their price, with the most recent Fire 7 iteration costing just $60 at full price. But today, Amazon is looking to aim at a slightly more affluent audience with its latest addition to the Fire lineup.
Amazon Fire Max 11
The Amazon Fire Max 11 is the company's largest slate yet. It's a step up from previous Fire tablets, with a sharper panel, an aluminum build, and a larger focus on productivity than ever before. But with those enhancements comes a steeper price tag, and it's unclear whether the usual Fire audience will find itself drawn to this $230 device.
Brand

Amazon

Storage

64GB or 128GB

CPU

Mediatek MT8188J

Memory

4GB

Operating System

Fire OS, based on Android

Battery

Up to 14 hours, 15W charging

Ports

USB-C, microSD card for expandable storage, Pogo Pin connector for optional keyboard

Camera (Rear, Front)

8MP front, 8MP rear

Display (Size, Resolution)

11-inch 2000 x 1200 60Hz, 410 nits of brightness

Price

Starting at $230

Size

259.1mm x 163.7mm x 7.50mm, 490g

Connectivity

Wi-Fi 6, Bluetooth 5.3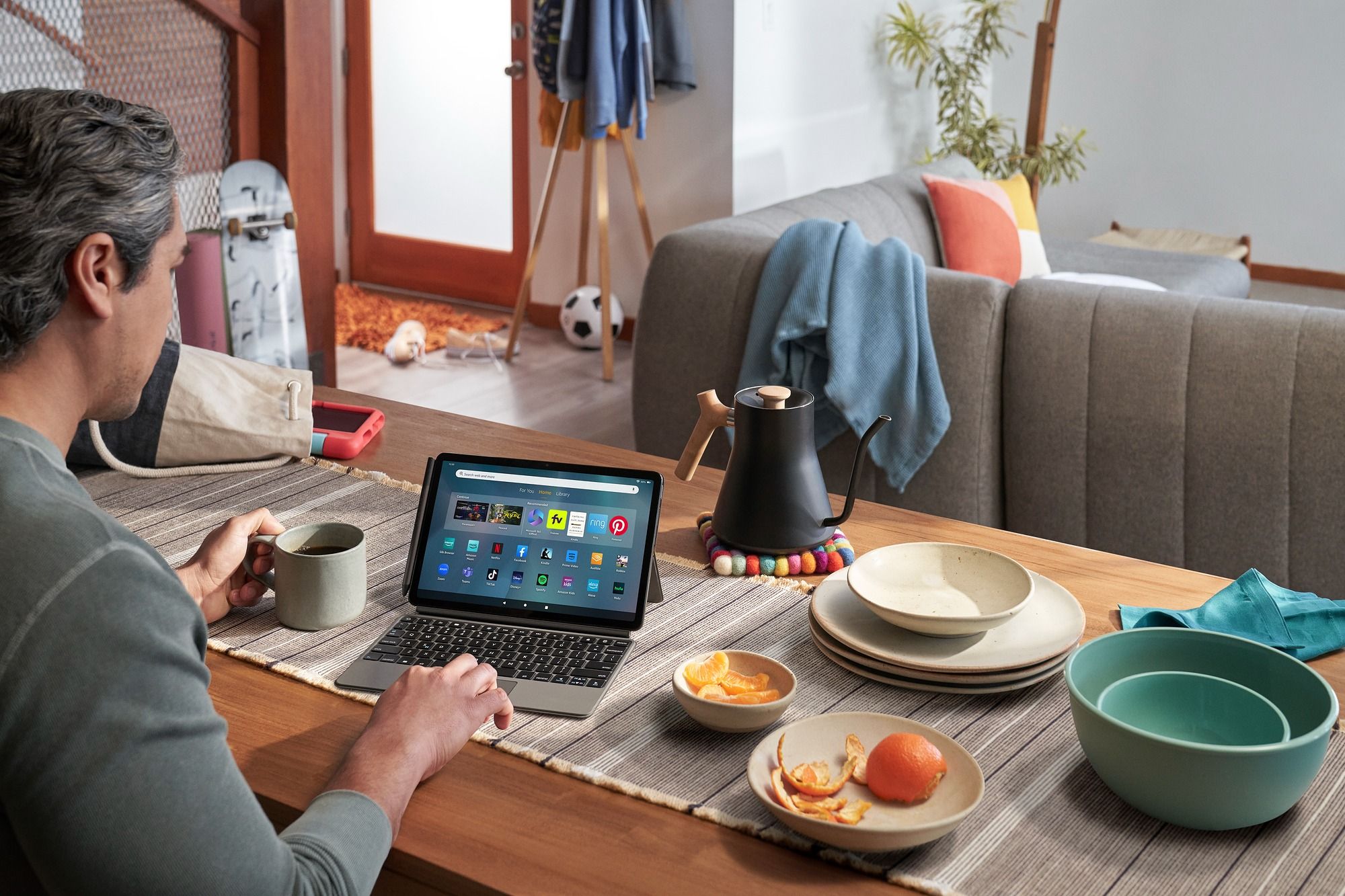 Its 5:3 aspect ratio is actually a touch wider than the 16:10 displays you'll find on the Fire HD 10 series, which could make Amazon's productivity bundle a little awkward — more on that in a moment. But with 410 nits of brightness, it should be visible even in fairly bright conditions, perfect for watching movies in the back of a car on a long road trip.
Of course, it's not just the display that sets this apart from previous Fire tablets. This slate uses an all-new design, ditching the cheap plastic of previous models for an aluminum shell. At 1.08lbs, it's just a touch lighter than Samsung's similarly-sized Tab S8, which should make it easy to hold for long periods of time. It's a pretty radical redesign — as radical as you can get with tablets, at least — but it does come at the loss of a headphone jack.
As it tries to move into a more premium range, Amazon is adding some quality-of-life improvements to make the Fire Max 11 a little more appealing to potential buyers. It's the first Fire device to sport a fingerprint sensor, with the power button pulling double-duty here. Meanwhile, Amazon is also highlighting its pair of 8MP cameras on the front and back as perfect tools for jumping into video calls, whether with friends or joining colleagues remotely.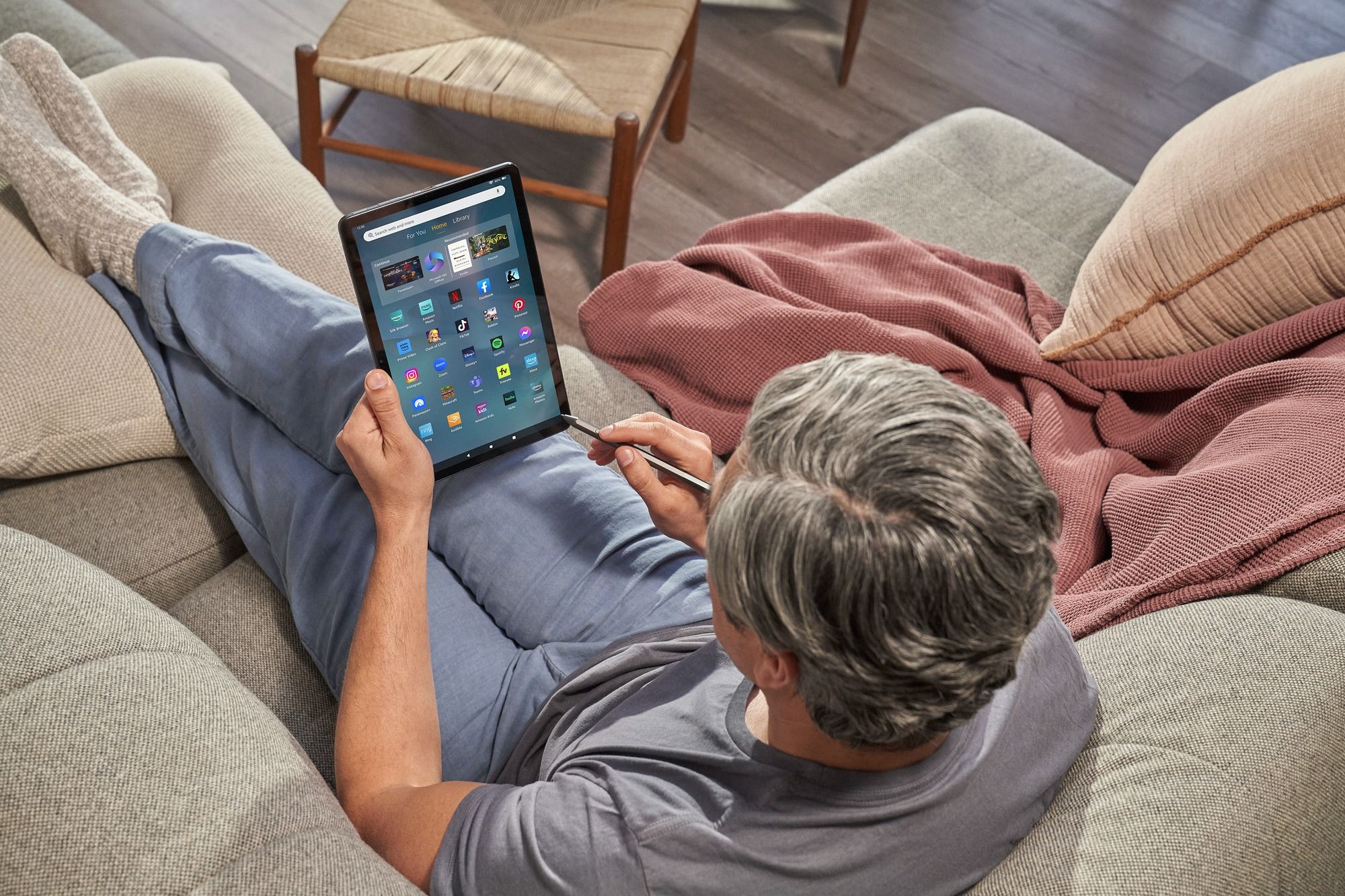 But frankly, the biggest issue with Amazon's tablets — aside from their lack of the Google Play Store — has always been their performance. The company is hoping to tackle this with a more powerful processor, but I'm curious how it'll actually perform in day-to-day use. Although Amazon claims a nearly 50% boost in speed compared to its next fastest tablet, that's not saying much. The Fire Max 11 sports a Mediatek MT8188J processor, which appears to be a low-end chip designed for tablets from 2020.
That's not out of the ordinary for Amazon slates — the Fire HD 10 Plus used a Helio P60T — but with this device aiming for a higher-end market, sluggish performance won't be as excusable. Likewise, 4GB of RAM is a paltry amount of memory in 2023, as is capping out at 128GB of storage. Thankfully, the latter can be solved through the microSD card slot. At the very least, the promised fourteen hours of battery life sounds enticing.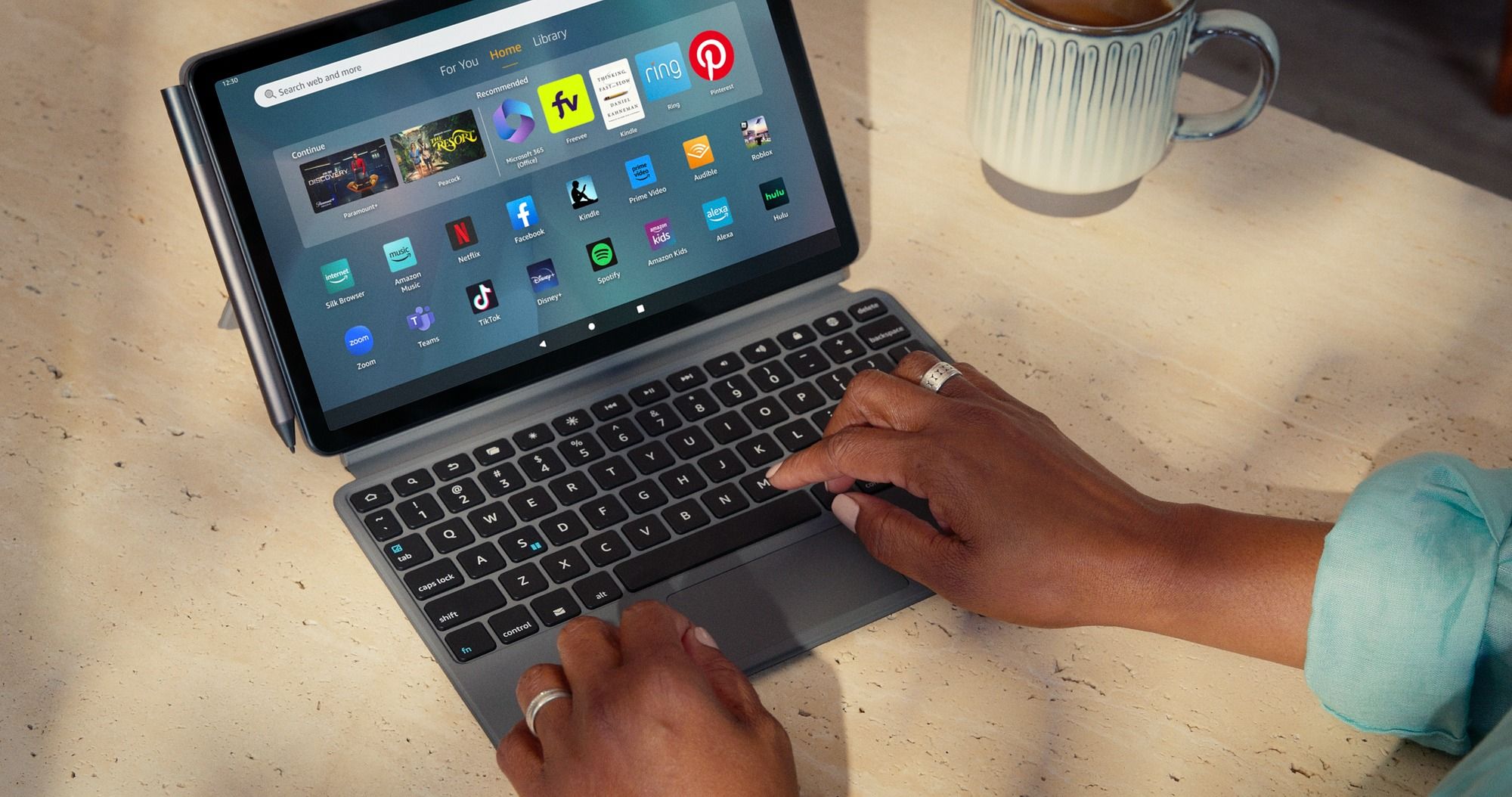 The Fire Max 11 is up for pre-order today with a starting price of $230 for the 64GB model. Amazon is also offering it with a keyboard case and stylus pen, priced at $90 and $35 respectively, though you can save some cash by picking up the company's productivity bundle for $330. Both the slate and its optional add-ons will ship on June 14th.