There is a podcast for everyone nowadays, but which app should you use? While some podcasts are platform-exclusive, you usually have plenty of choice about where you want to listen to podcasts. But, like the variety of music players available for download, deciding which podcast app you need can be challenging.
We've collected the best podcast apps to help you decide which is best for you. We've picked apps based on factors like how easy it is to discover new podcasts, their playback options, and the inclusion of features like auto-downloading new episodes and custom playlists. All these apps are available for Android and iOS devices, so if you're sick of Apple Podcast's syncing issues, these are fantastic alternatives.
Once you've found the perfect app, you'll want to ensure you won't get disturbed while you listen.
1
Pocket Casts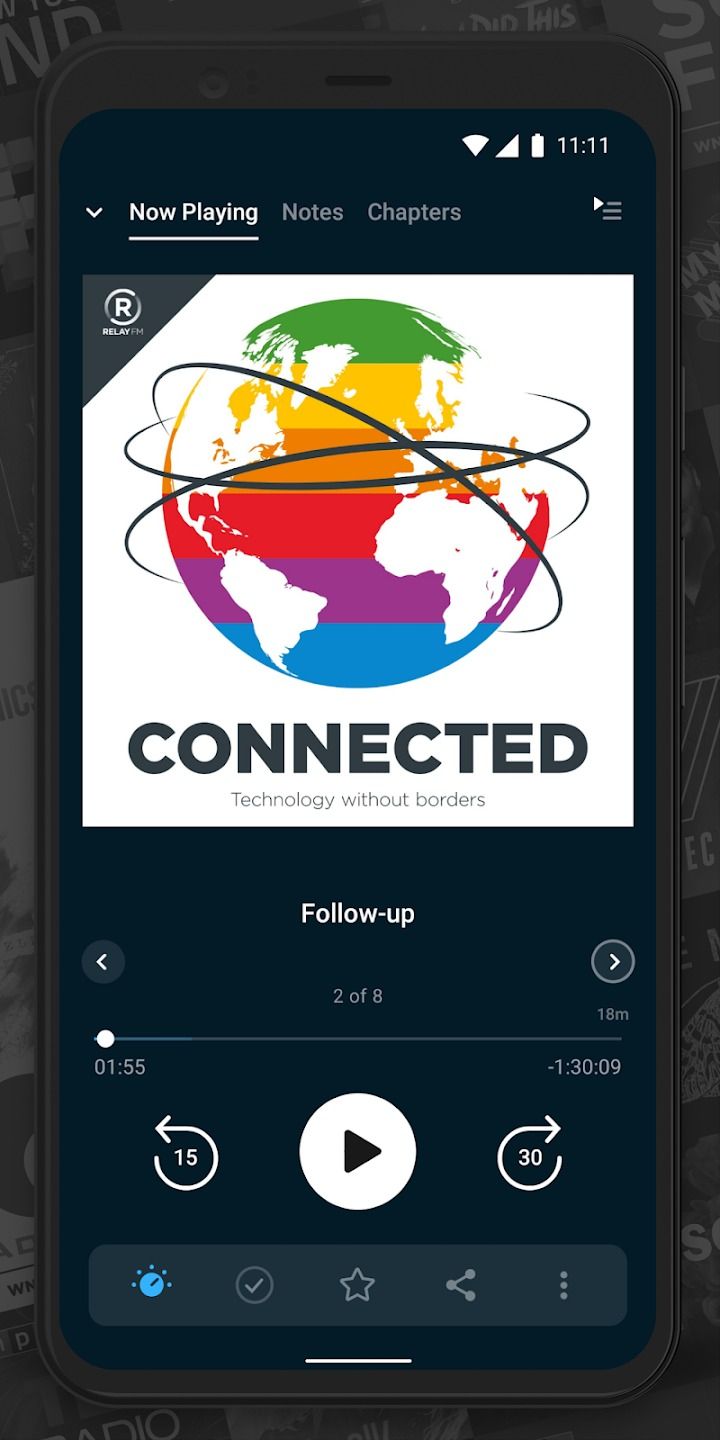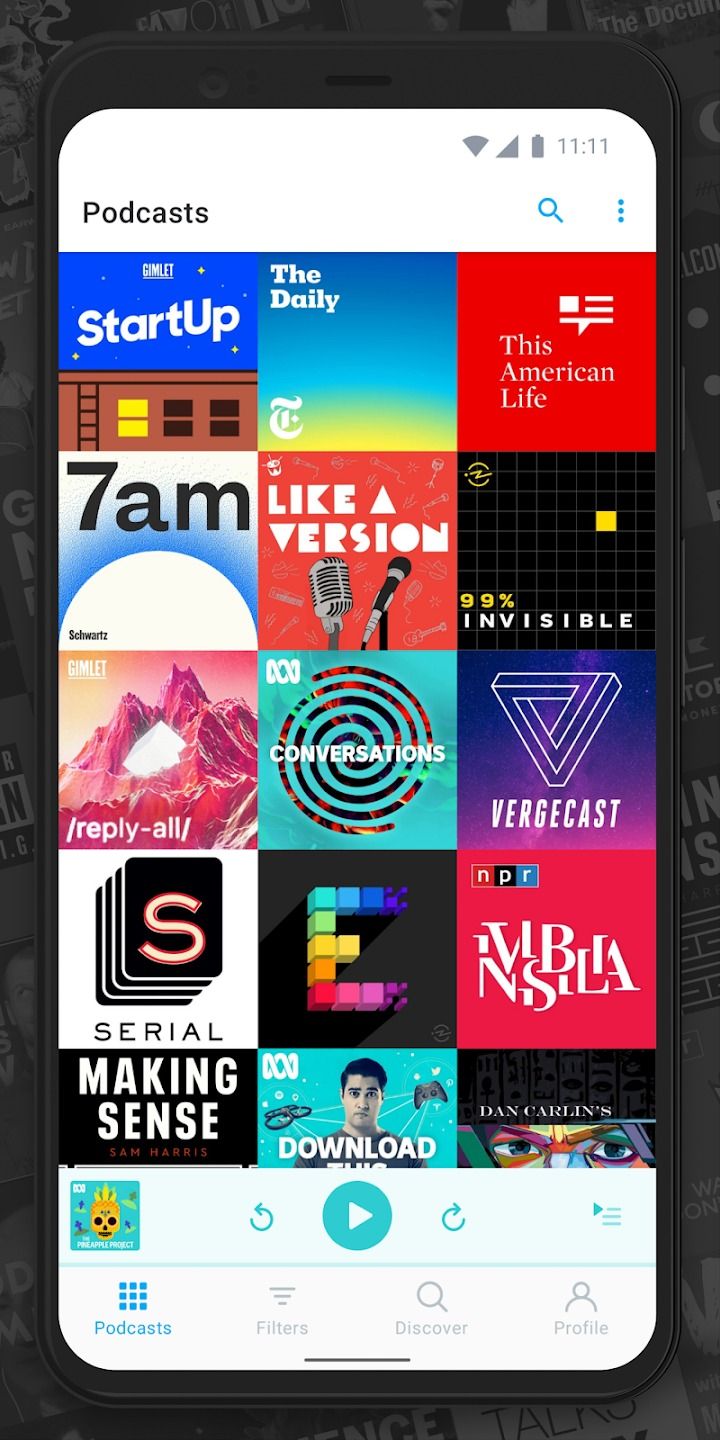 Pocket Casts is our favorite podcast app. It's packed with features but is intuitive to use, and most importantly, it's free. Finding the podcasts you're looking for is simple, thanks to an easy-to-navigate interface that lets you browse through recommendations, subscribe, or listen directly. Episodes can be organized by season and downloaded manually or automatically to be played offline. It also comes with everything you need when listening, such as speed controls, trim silence, a volume booster, and even a sleep timer. A Plus subscription costs about $1 per month and gives you 10GB of cloud storage, extra themes, and access to a web player and desktop apps.
2
PodBean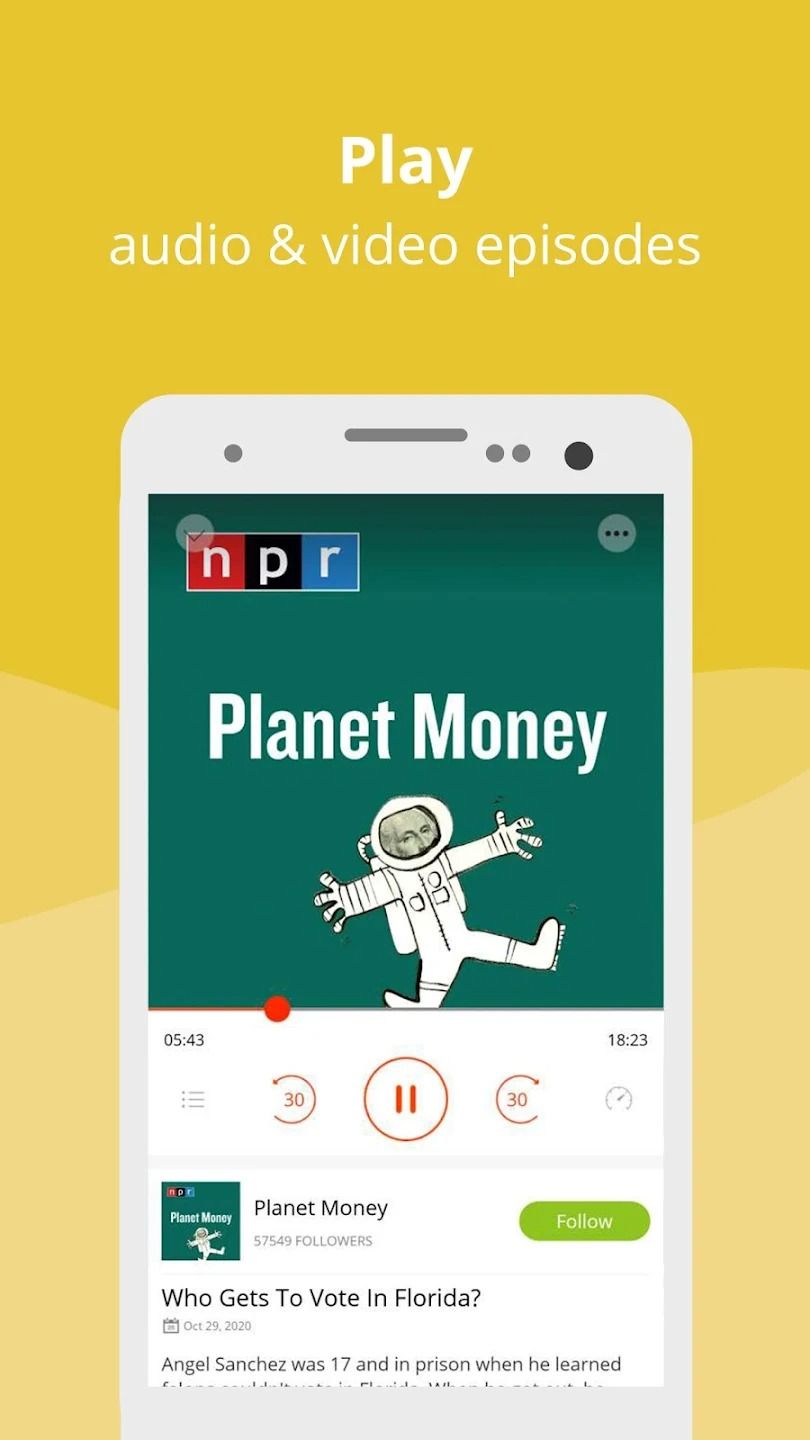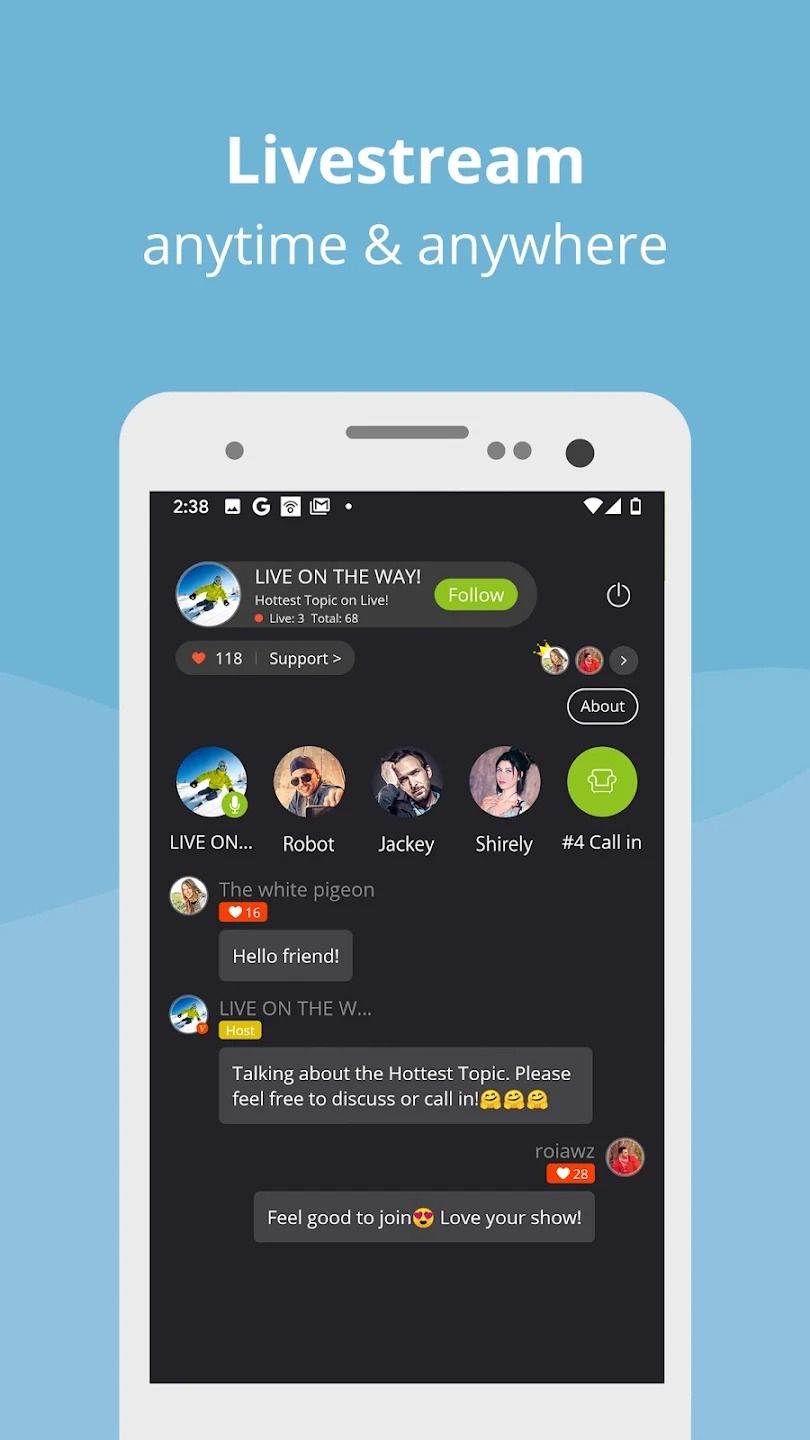 PodBean is one of the most popular podcast apps thanks to its unique features in addition to what we would expect from a podcast app. The first is intelligent playback speed, which can automatically be adjusted based on the content you're listening to instead of manually doing it for each episode. This is particularly handy if you listen to podcasts from various hosts with different speaking speeds. The second is the ability to listen to live podcasts and interact in real time instead of listening after they've been recorded and edited. On top of these features, PodBean lets you browse through recommendations, purchase premium content, and even record your own podcast.
The only drawback is its lack of proper season support, making it hard to keep up with some subscriptions. In addition, the interface can be hard to navigate at times. It could be a little more intuitive, with icons both at the top and the bottom of the screen, making it hard to know where to go, especially when switching from one subscription to the other.
3
Castbox
Castbox is similar to PodBean as it's packed with features. However, its interface is a bit complex to navigate, and the ads in the free version can be annoying. Despite these drawbacks, the app has a lot to offer. Castbox is not only a podcast playback app; it's a true community of listeners who can comment and interact with each other and it even offers podcast hosting.
Similarly, it's a great way to find customized recommendations of what to listen to. The free version limits your subscriptions to 100, but that is more than enough for most people. Once you've found your crowd, listening is easy and customizable.
Castbox includes speed controls, silence trimming, a volume booster, and a sleep timer. A unique feature is the app's ability to transcribe podcasts and let you search for a specific set of words without listening to the entire podcast. There is a $5 monthly subscription that removes ads, lifts the subscription limit, and gives you even more personalized content and playback settings. Castbox is probably one of the most feature-packed apps on this list, but that makes it a bit harder to use. You'll have to gauge whether you want something straightforward with less functionality or an app like this that offers a lot but takes a bit of getting used to.
4
Google Podcasts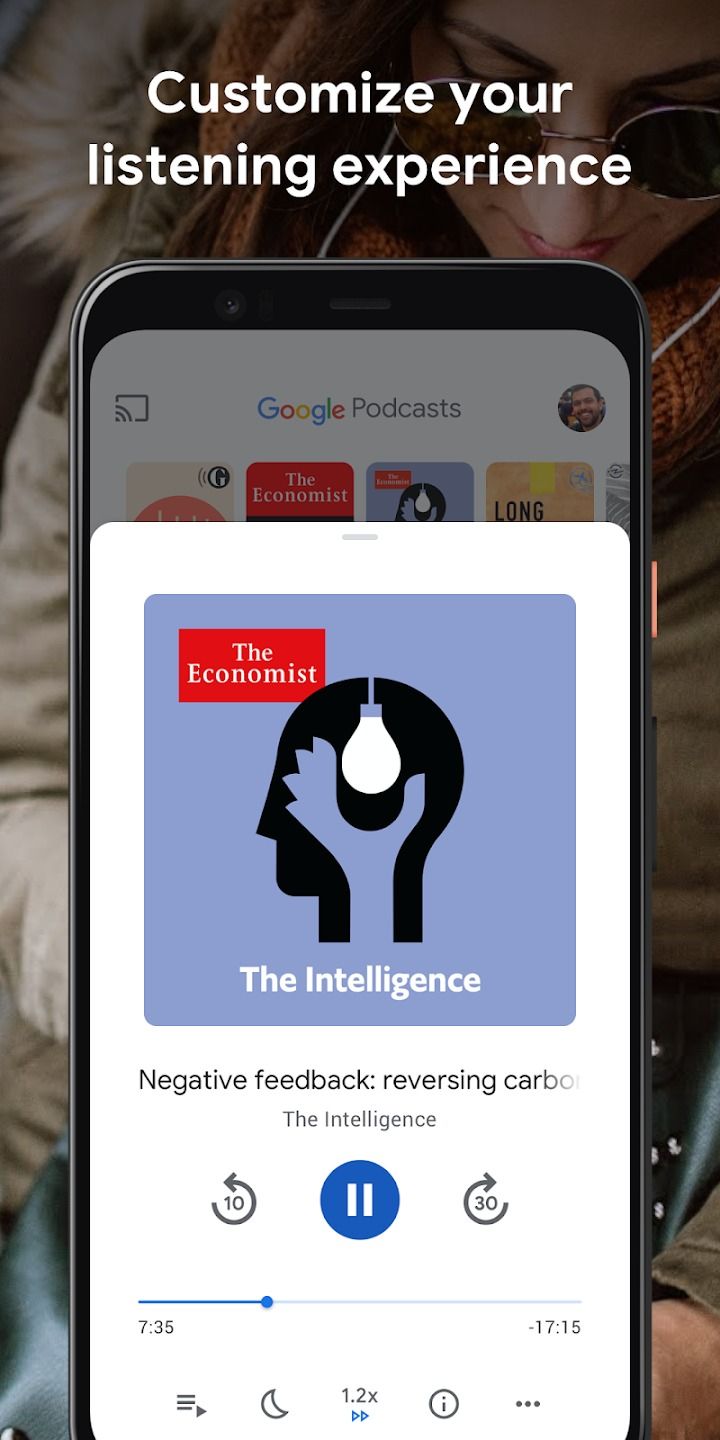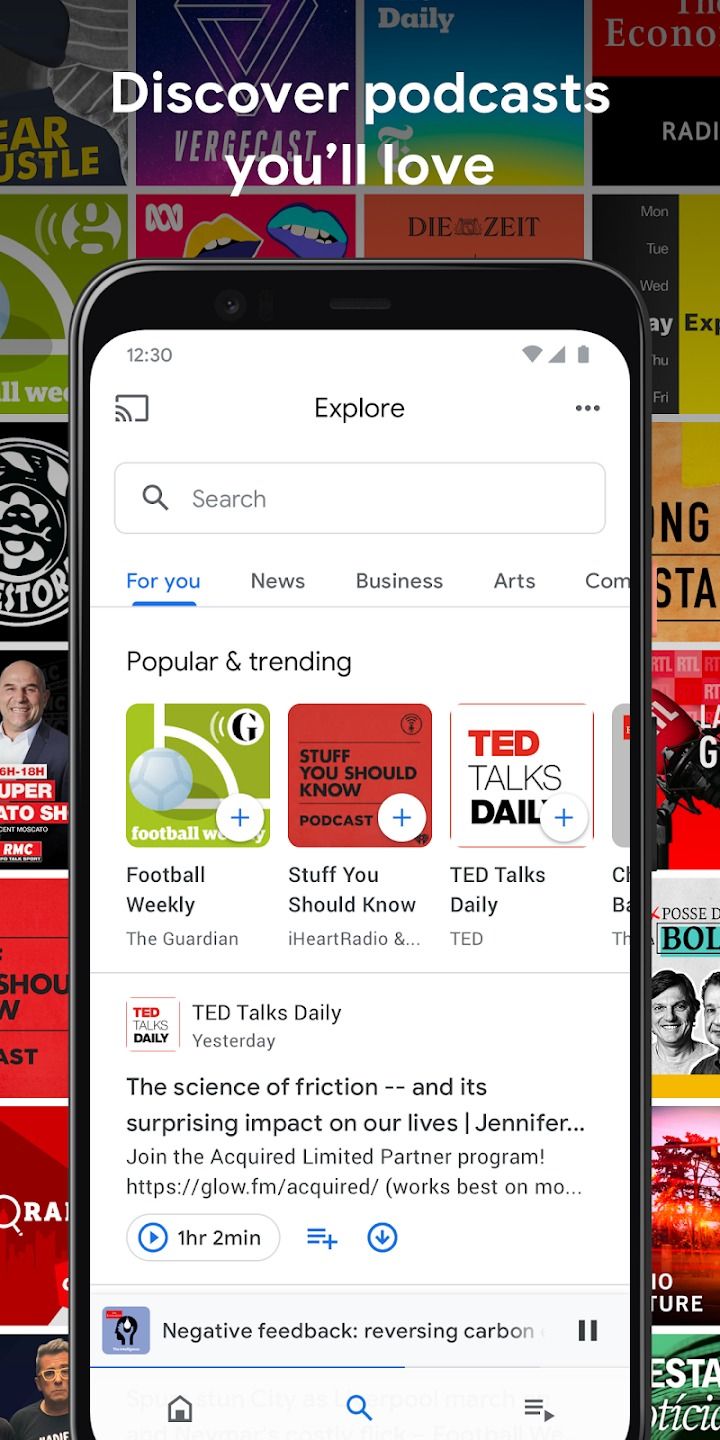 Google Podcasts is a reliable option if you're too busy to think about which app to use. It makes it easy to subscribe to podcasts and listen to them without necessarily having to subscribe first. It also provides intelligent recommendations based on what you follow and might be interested in. Sadly, it's not the best app to explore new shows because it can't group episodes by seasons and because its built-in search isn't reliable. It often returns inconsistent results, and there is no option to search for episodes within a podcast series.
Once you've organized your queue, Google Podcasts is straightforward to use. It comes with valuable features, including auto-downloading episodes from your subscriptions, playback speed control, silence trimming, and a sleep timer. The app also syncs with the cloud, making it convenient to pick up where you left off using the free web player. In essence, Google Podcasts lacks some advanced features but is a no-brainer app that can be a good option for many users. users.
5
Spotify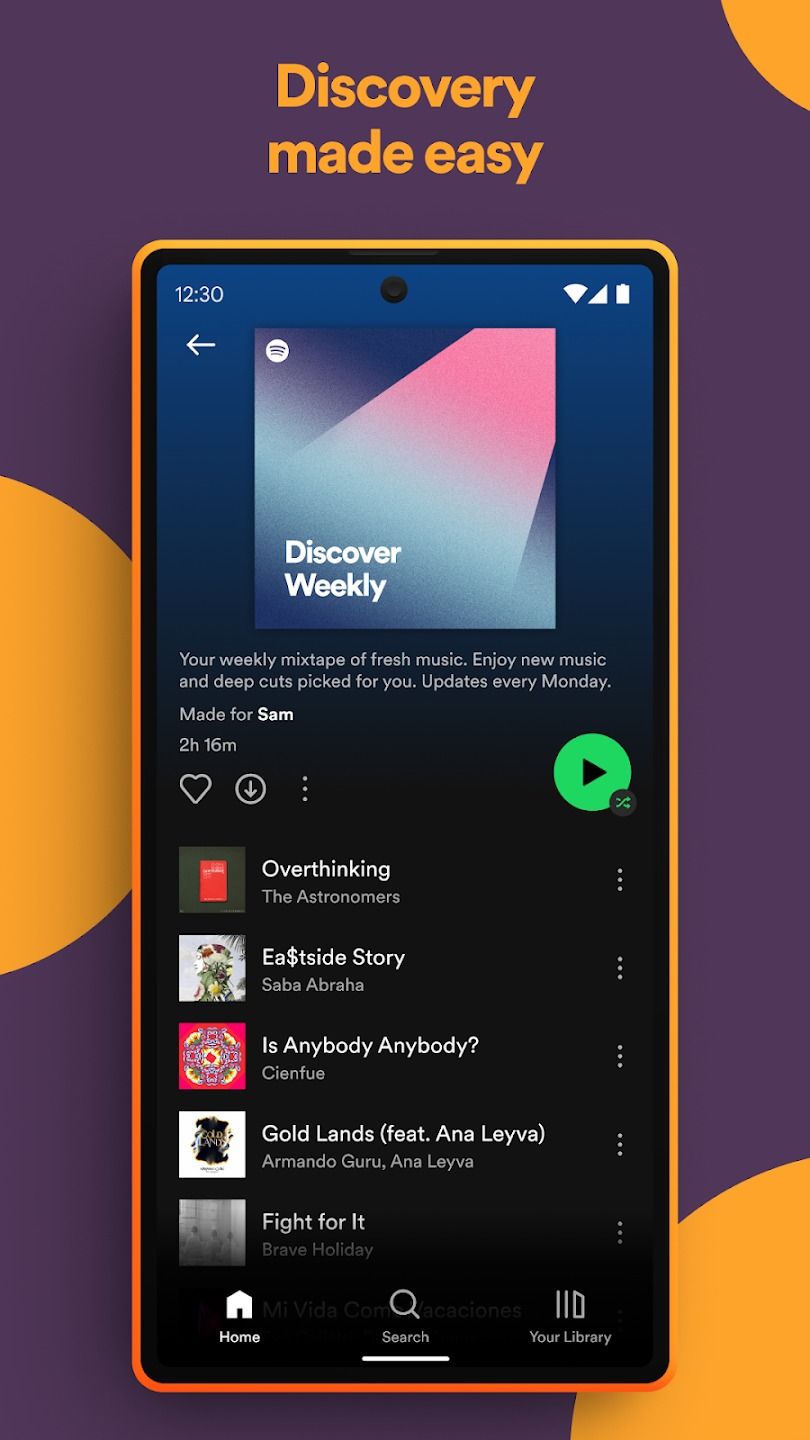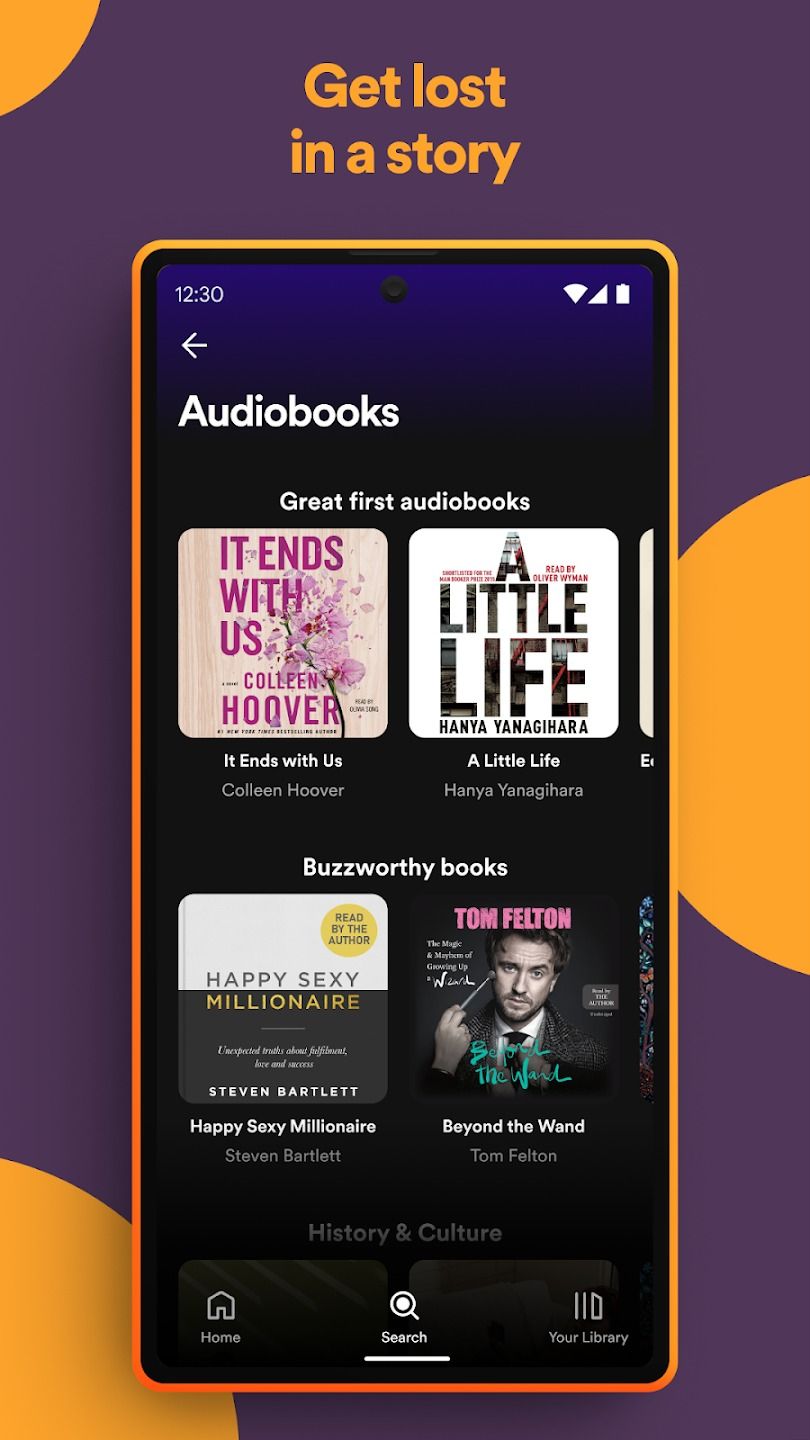 If you already use Spotify to listen to music, you'll probably appreciate using a single app for various needs. That being said, the features are relatively limited, especially when finding what to listen to, as the app doesn't provide smart recommendations but lists a curated selection. You may also find it confusing to mix music and podcasts in your library or when browsing for options. There is also no support for seasons, making finding the proper episode even harder. Spotify is convenient for basic usage because all your content is in a single place. However, we recommend skipping Spotify if you need a dedicated podcast platform.
6
Player FM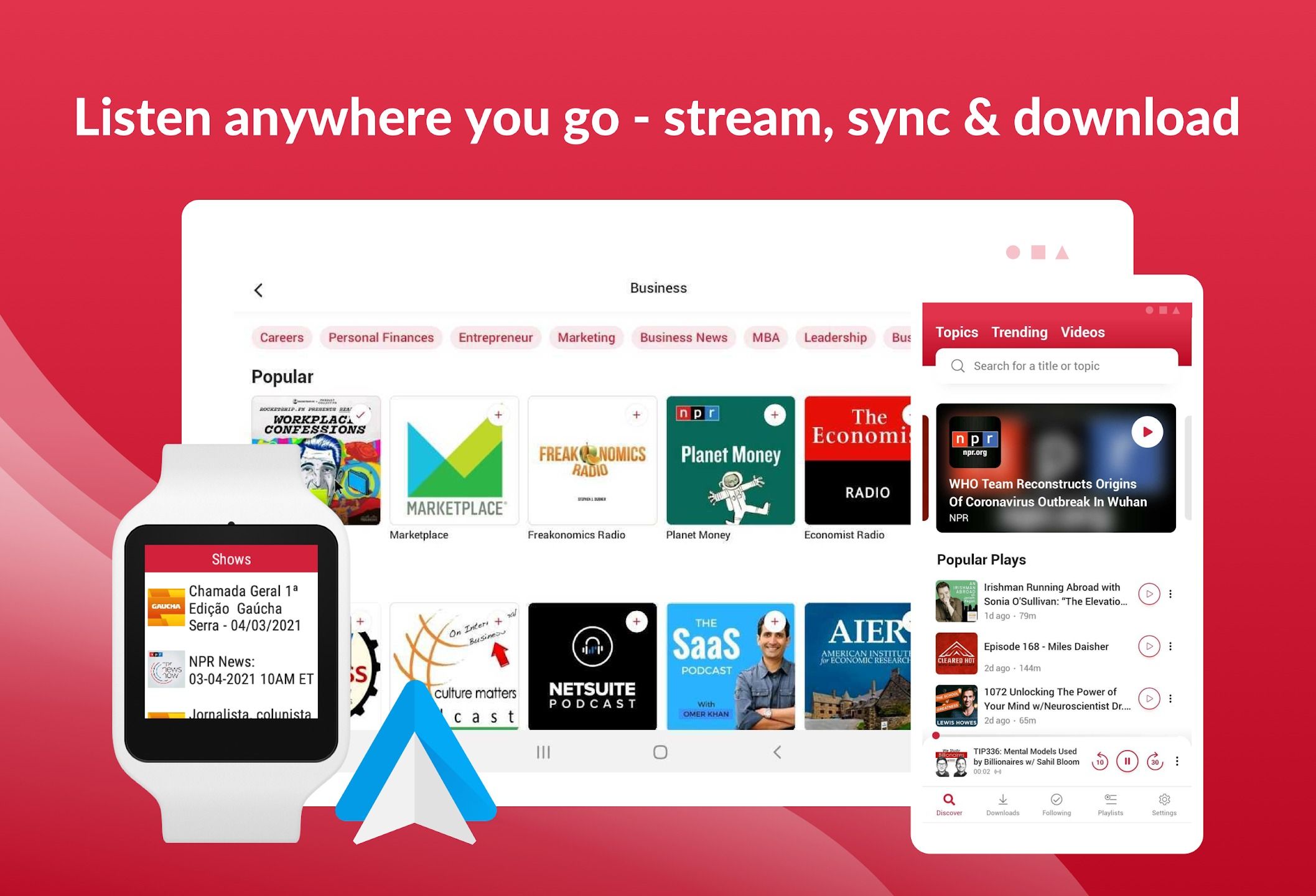 Player FM is a free podcast app that allows you to download audio content like podcasts, audiobooks, and interviews, with additional features for downloading and viewing video podcast content. The interface is simple and easy for a fresh user to navigate and supports multiple Android devices, including but not limited to Android Auto, Chromecast, and WearOS. It's a nifty app perfect for those who always listen to podcasts offline.
7
Amazon Music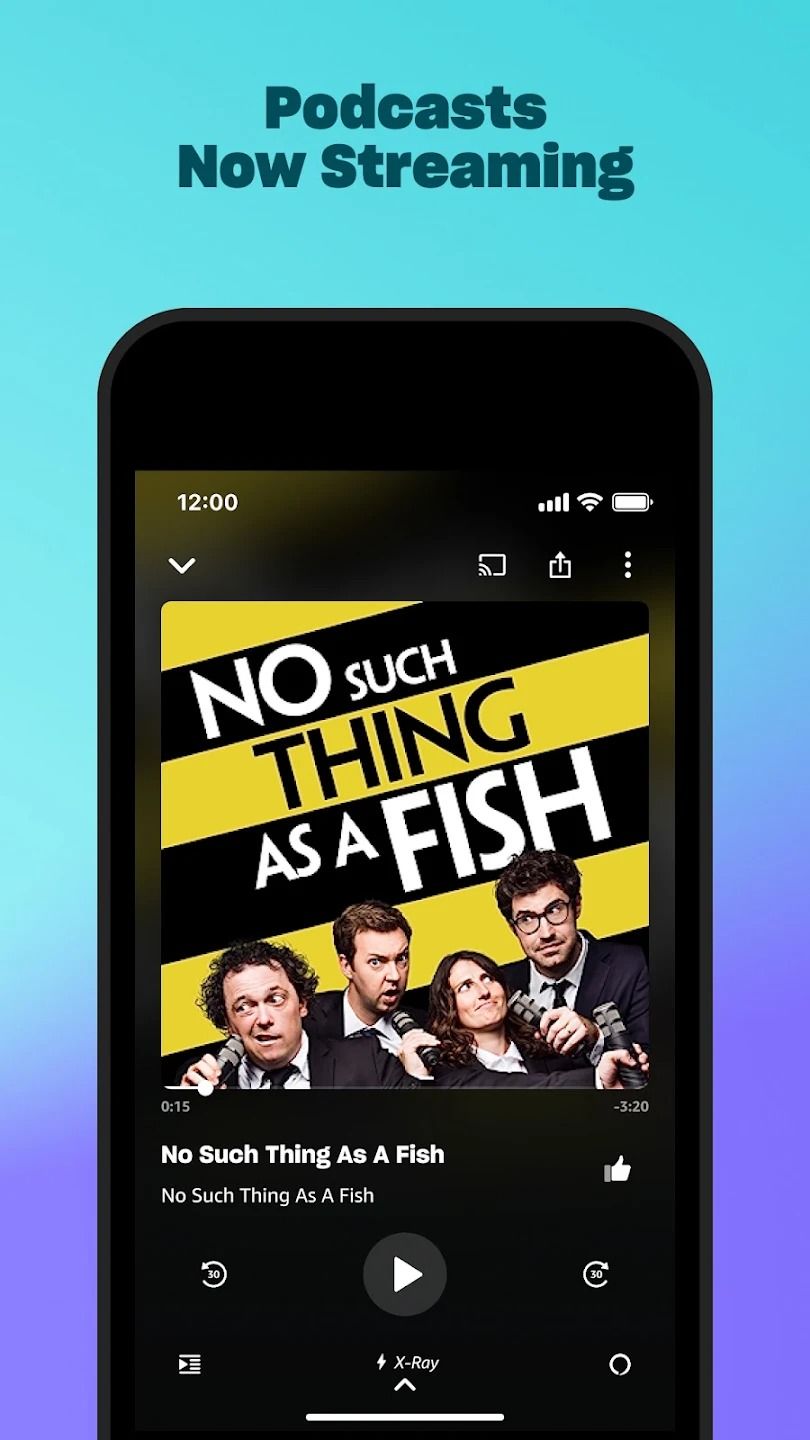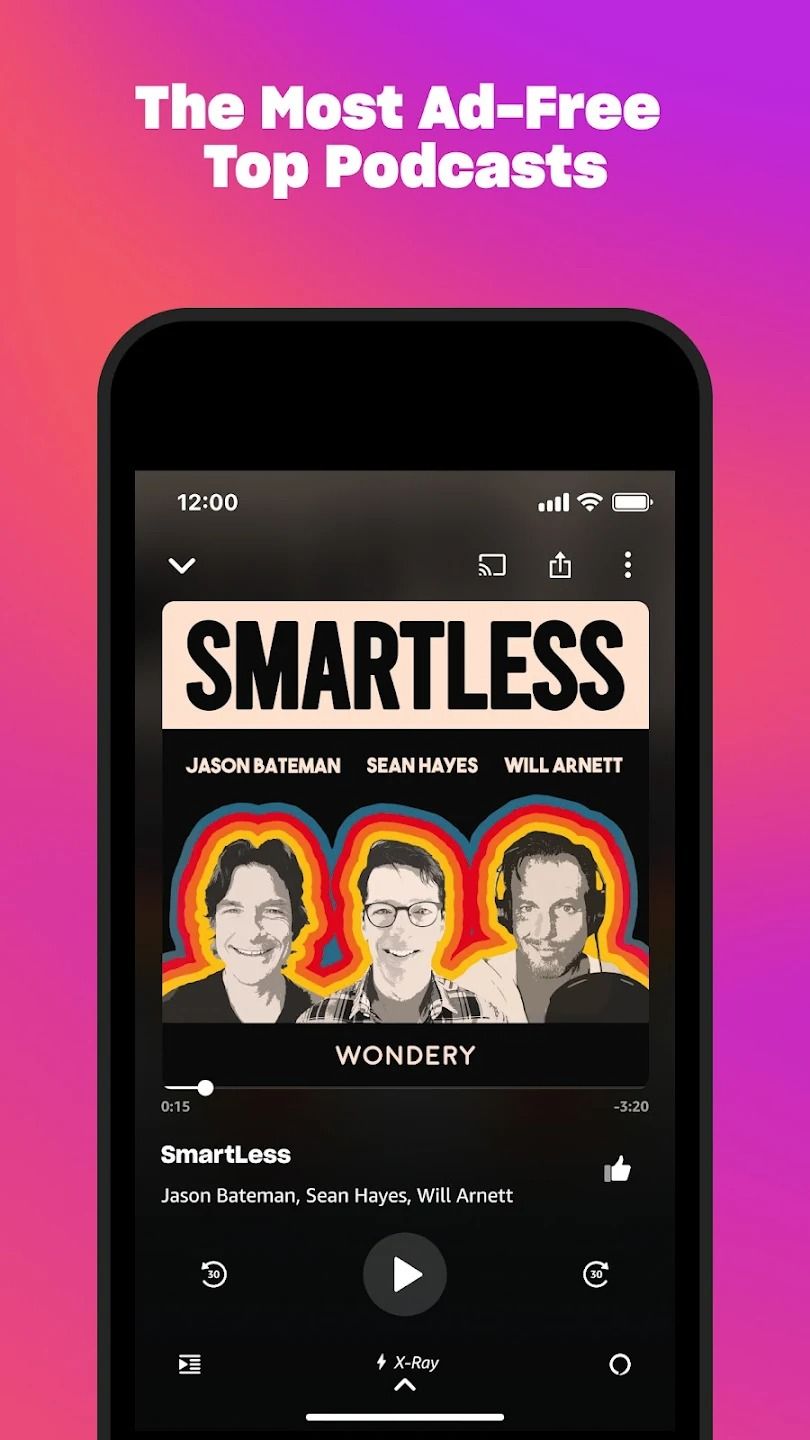 Amazon Music is included as part of your Prime subscription, but you might not know that this also comes with access to their catalog of ad-free podcasts. While music listeners miss out on on-demand playing unless they upgrade to Music Unlimited, all Amazon Music's podcasts are available for free on-demand. There are also some exclusive podcasts alongside cross-platform ones. The Amazon Music app's home page will show you podcast episodes you're currently listening to, as well as trending and new podcasts.
However, you'll have to deal with the Amazon Music app to listen to podcasts, so you'll be juggling music and podcast apps unless you use Amazon Music for music. If you're a Prime subscriber, we recommend sticking to Spotify for a combined podcast/music app.
8
Luminary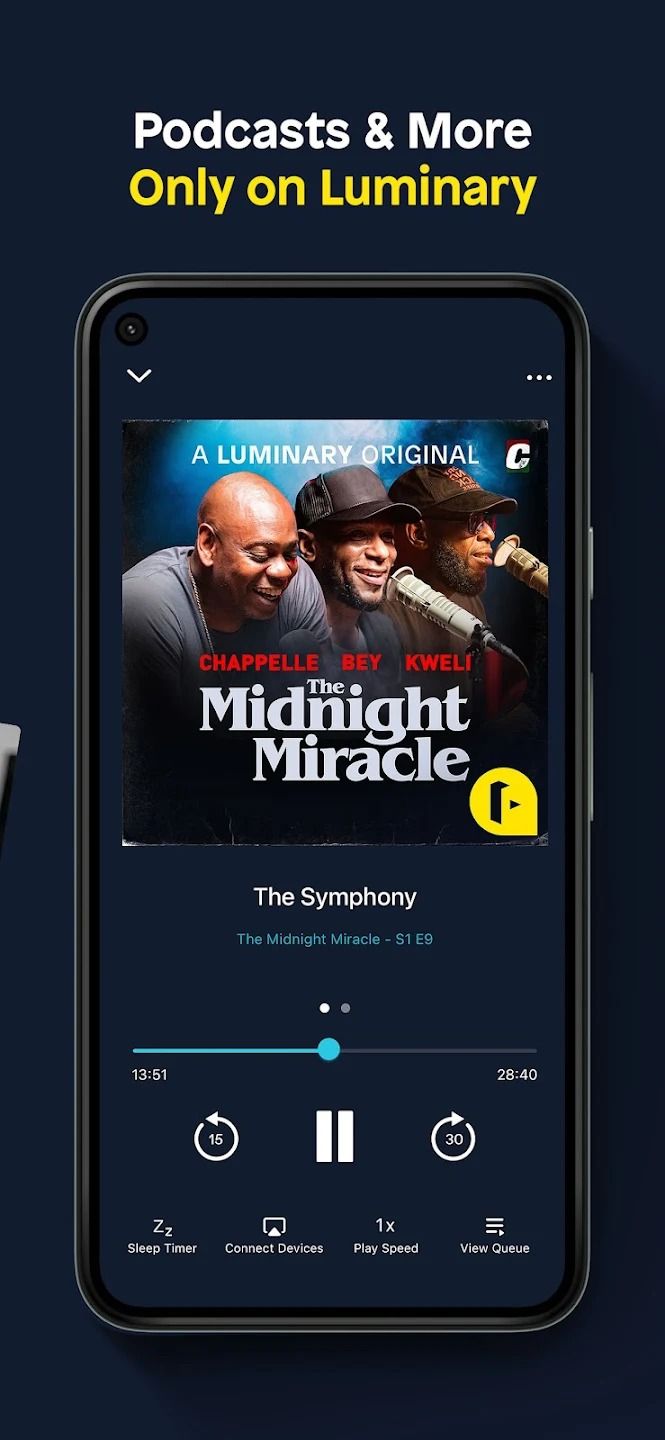 ​​​​​
Luminary offers an ad-free listening experience, but only if you upgrade to its premium version. It's worth it, though, as its sleek interface is just the cherry on top of many valuable features. Luminary includes extensive playback controls, offline listening, notifications for new episodes, a sleep timer, and even the ability to build custom playlists of podcast episodes.
Luminary offers an extensive podcast library, although it's not as big as others. But if your favorite shows are available on Luminary, we highly recommend giving its free trial a go. It's got all the features we want from a podcast app; just remember that you'll find a better variety of podcasts elsewhere.
Keep your ears open with the best podcast apps
Your iPhone or Android phone is the best place to listen to the top podcasts however you like to listen to them. Whether you prefer a comprehensive streaming service that offers music or just need a place to download podcasts for offline listening, there's something here for you. While many of these offer support for audiobooks, we recommend a service like Audible Plus or Audible Premium Plus for listening to books on the go.