The 2023 BYD Song Pro DM-i Champion Edition launched in China with up to 110 km of electric range and BYD's well-known plug-in hybrid powertrain. Its starting price is 135,800 RMB (19,190 USD). The new Song Pro became 6,000 RMB (850 USD) cheaper than the older model. Will this version become popular among buyers despite the recent report from Great Wall Motor? Let's find out what BYD has cooked for us.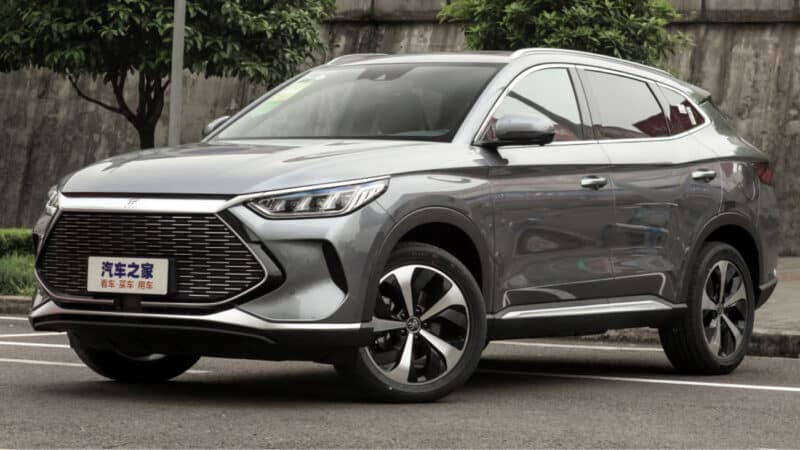 First of all, let's talk about the Song SUV series because it can be a bit confusing for lots of readers. Currently, it is the most popular BYD line that comprises Song Plus EV, Song Plus DM-i and Song Pro DM-i. Among them, the Song Pro DM-i is an entry-level model. Its appearance seemingly differs from the Song Plus DM-i. The Song series is quite important for BYD. It prepares the all new Song Plus. As for the Song Pro DM-i, its new version called Champion Edition, has hit the market today.
BYD Song Pro DM-i Champion Edition exterior and interior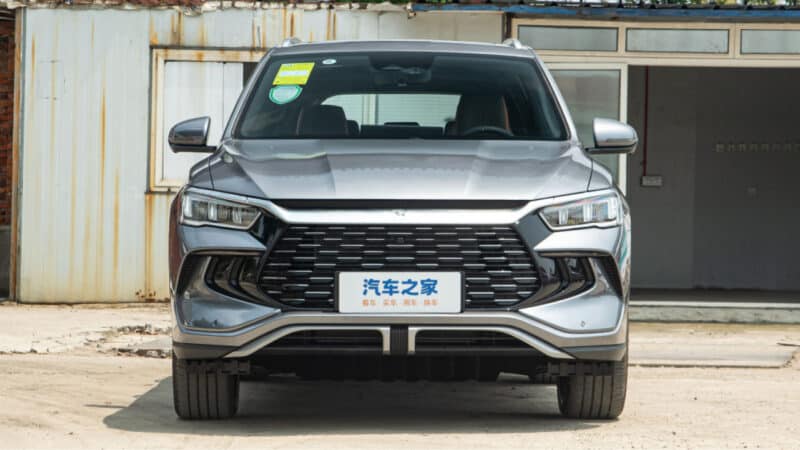 The 2023 BYD Song Pro DM-i has finally hit the market. Just like some previously launched models (Han EV, Han DM-i, Seal, Tang) its new version is called Champion Edition. As it is not really a new car, but a facelift, the Song Pro DM-i hasn't got plenty of changes in its exterior design. We can highlight a new grille with a matrix pattern and a more aggressive front bumper with huge air intakes. The 2023 Song Pro DM-i also got a new deep blue color. However, in return, it lost two shades: black and bright blue. Speaking about the dimensions of the Song Pro DM-i, they haven't changed much. It is 88 mm longer and 10 mm than the old one. Its exact size is 4738/1860/1710 mm with a wheelbase of 2712 mm.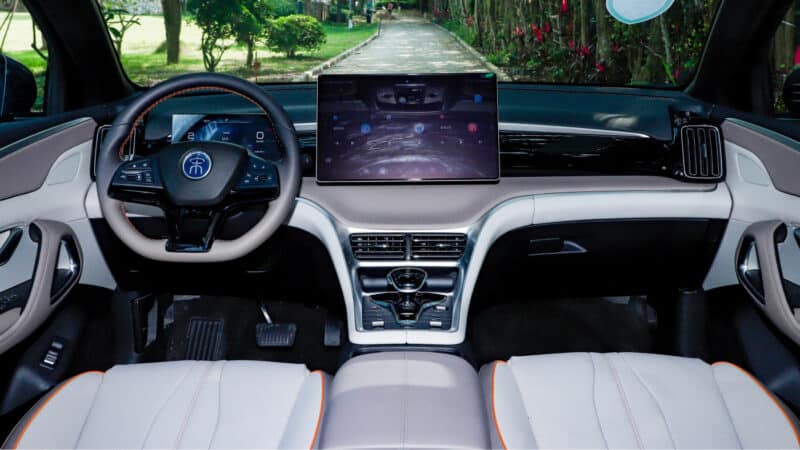 The interior of the 2023 Song Pro DM-i remained mostly unchanged. Here, we can see a floating screen that can rotate portrait/landscape. The center tunnel has a retractable gear shifter, while the steering wheel has three spokes and a flat bottom. A for the entry-level version of the Song Pro DM-I, it is already equipped with a panoramic sunroof, driver's seat electric adjustment, climate control with two independent zones, DiLink 4.0 system, NFC key, etc.
Powertrain and prices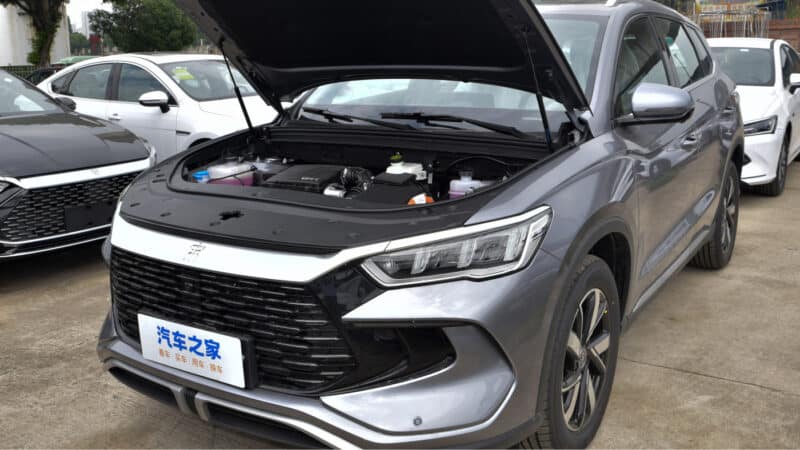 Speaking about the powertrain of the 2023 Song Pro DM-i, it has a 1.5-liter self-aspirated ICE for 110 hp and an electric motor for 197 horses. In a comparison, the 2022 model has a less powerful e-motor for 180 hp. As for the battery, there are two LFP options. The first one is 12.9-kWh for 71 km of NEDC range. And the second one is 18.3-kWh for 110 km (NEDC). Here, we should also mention that the 2022 Song Pro DM-i had a smaller battery of 8.3 kWh, good for 51 km of NEDC range.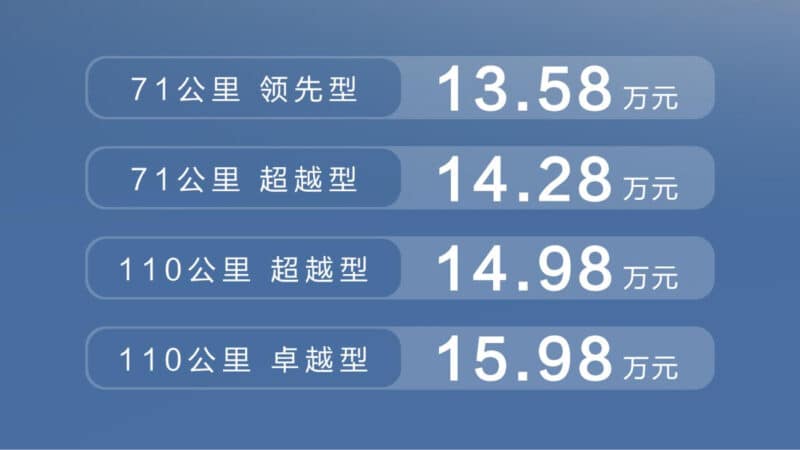 Now, we are ready to talk about the Song Pro DM-i's price range. The entry-level car starts from 135,800 RMB (19,190 USD). So, it has become 5,000 RMB (710 USD) cheaper than the 2022 model. With that said, we should also mention that the Champion Edition got rid of the small battery. So, in fact, it became not only cheaper, but literally better, with a bigger battery and new features. As for the top trim of the Song Pro DM-i, it costs 159,800 RMB (22,580 USD). And it costs 6,000 RMB (850 USD) less than the 2022 top-trim Song Pro DM-i.
Editor's comment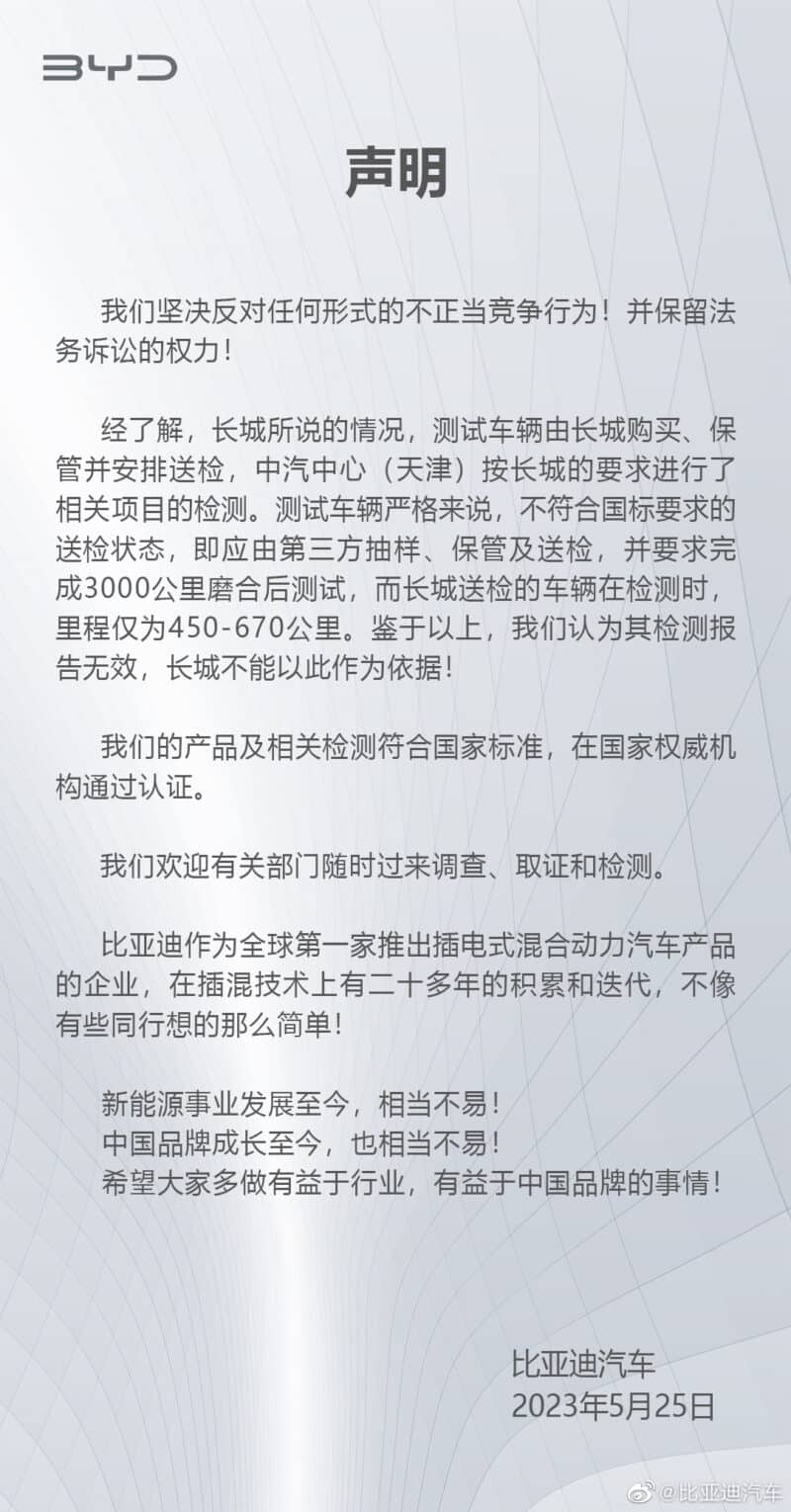 So, the Song Pro DM-i became better from every side (except lack of color options). Now, it has a bigger battery and a lower price tag. It seems that the Chinese price war has already become a cold war. And various automotive brands try to gradually and silently lower prices. But we can see that they use not only price tags of their vehicles to fight with competitors, since Great Wall Motor accused BYD of violating emission standards. Anyway, netizens blamed GWM for this move. Moreover, BYD published an official letter accusing GWM of wrong test conditions. According to BYD, the test vehicles should run at least 3,000 km before testing, while tested vehicles ran less than 1,000 km. Anyway, it looks that BYD saved their positions. Anyway, we will soon have a chance to get acquainted with its launch performance.
Source: BYD, BYD Weibo, Autohome
You might also like