DoorDash has been sued for charging iPhone users more than Android users, reports Business Insider.
Filed by Maryland's Ross Hecox, the lawsuit revolves around the expanded range fee, an additional, arbitrary fee charged by DoorDash. You can't find anything about it on DoorDash's website. The crux of the lawsuit is that DoorDash isn't transparent about its pricing system and iPhone users often end up paying more than Android users.
The lawsuit says that iPhone users are charged the expanded range fee more frequently than Android owners and in some cases they are also charged a higher delivery fee.
The complainant says that DoorDash is using discriminatory pricing because it is believed that iPhone users earn more than Android users. To put it simply, if you want to place an order, it's better to use an Android phone than an iPhone if you don't want to pay extra for being an iOS user.
In addition to that, the lawsuit also claims that DoorDash also levies an extra fee on DashPass orders. DashPass is a subscription service that people use to save on delivery and service fees. The alleged extra charges defeat the whole purpose of the service.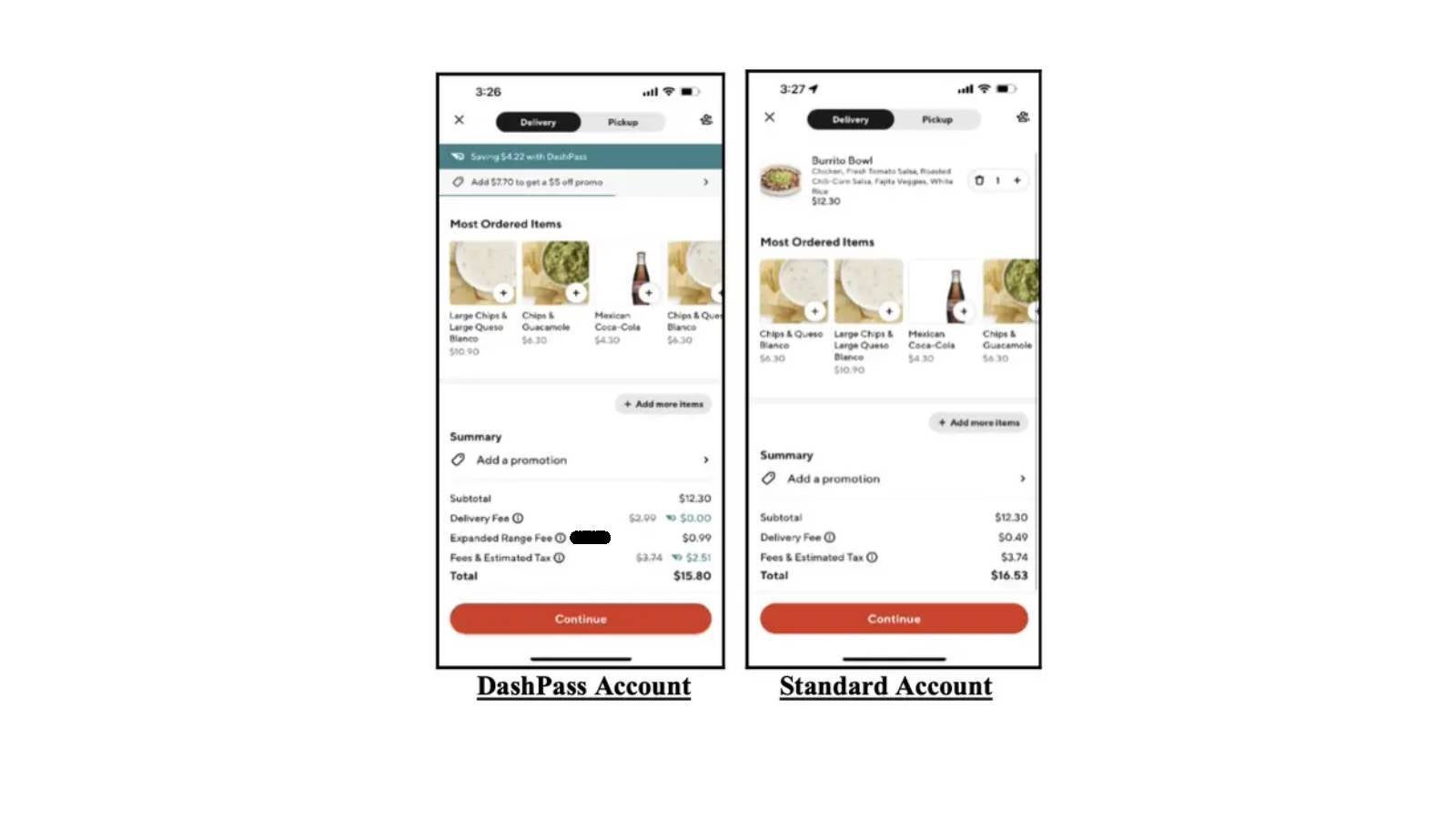 Customers and Dashers – DoorDash's delivery drivers – have no idea what the expanded range fee is about. Although it sounds like this fee is applied when a delivery address is outside the delivery range, it is often applied even when the delivery address is near the pickup location. The complaint says that the fee is usually only added to DashPass and iPhone orders. As an example, when two identical Chipotle orders were placed from the same address, a $0.99 expanded-range fee was only added to the DashPass order.
Similarly, a Panera Bread order made from an iPhone came with a $0.99 fee, whereas no such fee was levied on an identical order made using an Android phone.
The lawsuit expects DoorDash to be fined $1 billion for its illegal pricing scheme. The delivery and takeout service has denied the accusations.
The claims put forward in the amended complaint are baseless and simply without merit. We ensure fees are disclosed throughout the customer experience, including on each restaurant storepage and before checkout. Building this trust is essential, and it's why the majority of delivery orders on our platform are placed by return customers. We will continue to strive to make our platform work even better for customers, and will vigorously fight these allegations." – DoorDash spokesperson